This solution is intended for all sectors companies, administrations, Social Security institutions and hospitals. D2I ERP ensures a reliable automated management in centers, branches and subsidiaries and also the consolidation within the Company or the Group.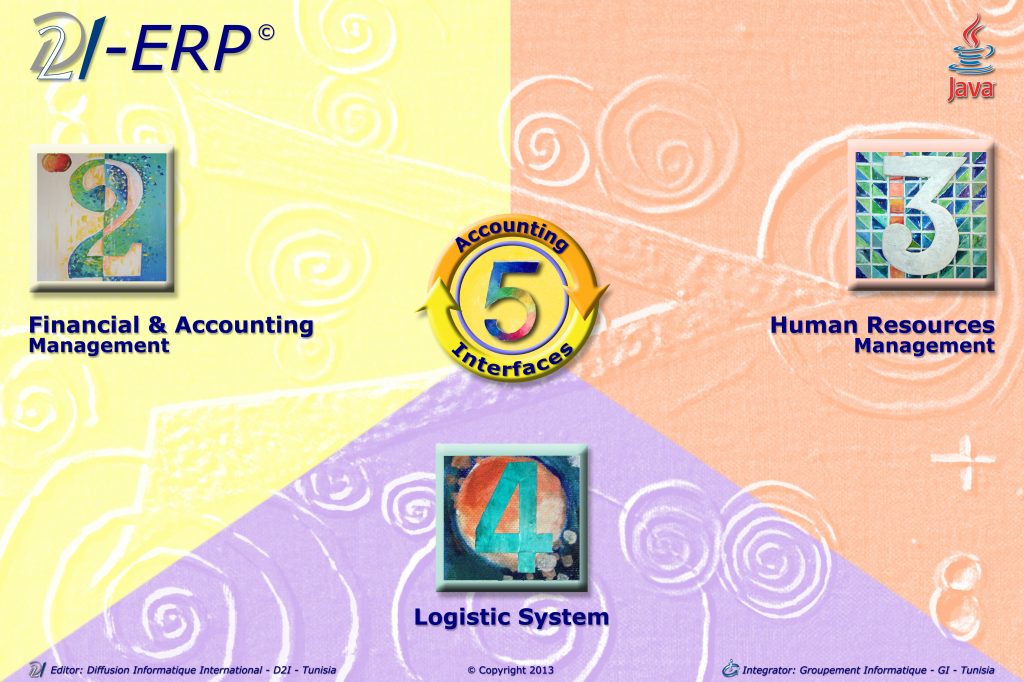 Our integrated management solution comprises systems, subsystems and modular applications. These components can be implemented gradually and by phase because our software is backed by core database, supported by a flexible parametric system and endowed with adequate tools making access rights secure and safe.
The general repository and its sector frameworks guarantee the mobility and the security of the database. The automatic and controlled generation is natively integrated in our SSISystem.
G.I. /D2I ERP is ranked as a premium solution for large accounts. Thanks to the variety of functionalities, it reconciles business demands and technical challenges: Open Systems, SGBDR, Internet, etc.
Systems, subsystems and applications included in the solution and subject to the client needs and/or priorities meet in quality and in number the state of the art as well as the users requirements :
It is a package of (7) applications for an integrated processing built around a single data base (Referential, debtors, creditors, banks, cash-counters, etc.). All these entities involve financial and accounting figures (actual and planned) :
PAY AND HUMAN RESOURCES MANAGEMENT
Personnel data base management
Pay of personnel
Career management.
The logistics system management includes: